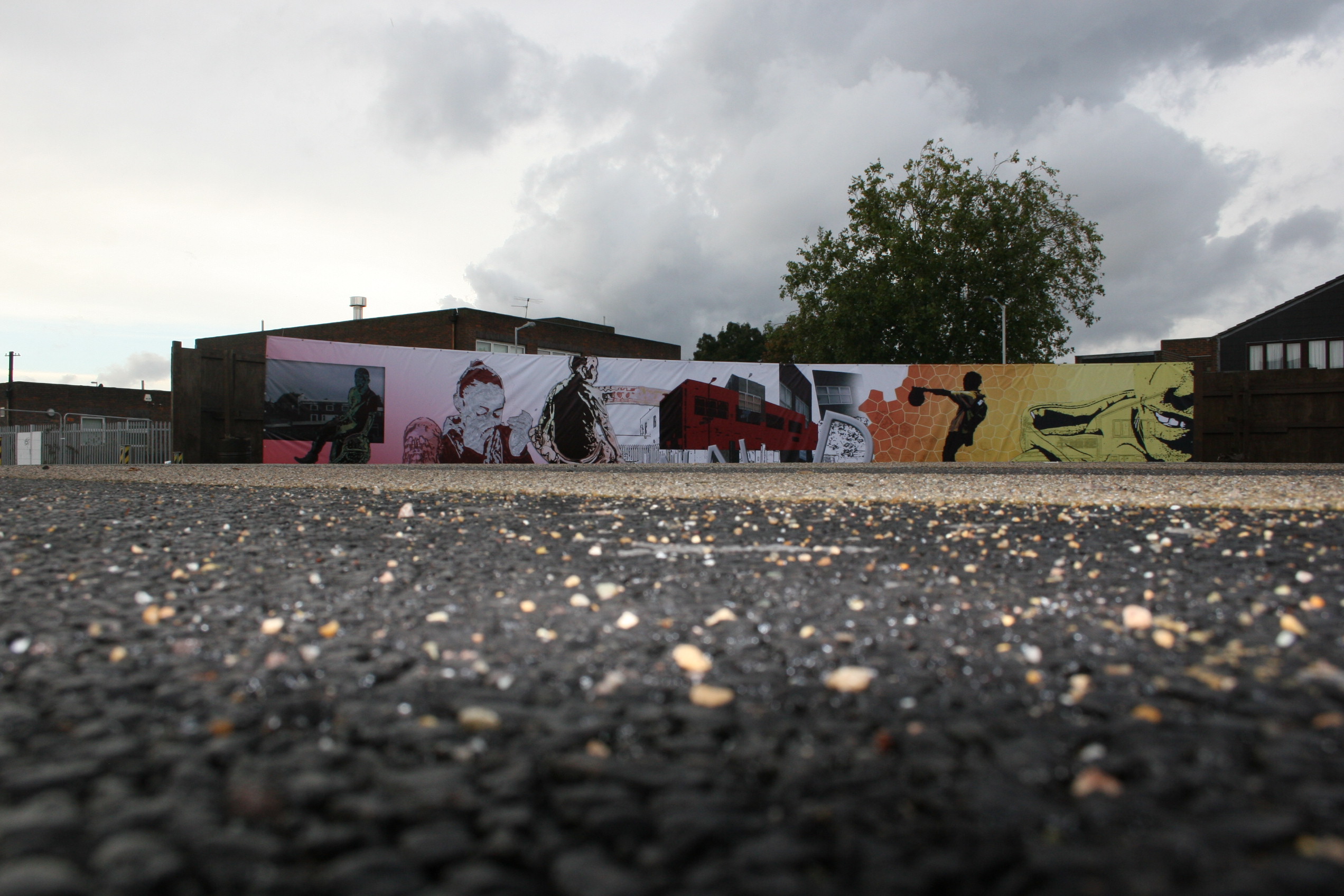 Amanda Egbe and Rastko Novaković with local pupils
Commission by Lewisham Education Arts Network (LEAN) and Deptford X 2010
Building on the experience of making 'Play' with local pupils, we created a curved 60ft x 8ft panorama of the locale which incorporates the pupils' images on a monumental scale while keeping the emotion and movement of the playful situations originally explored.
Structure designed and installed by Pol Mclernon.
Special thanks to: Bert, Duncan, Greg, Joe Holtaway, Ian Jones, Julian Kingston and Chris Wood.
It was in situ for a year between 2010 and 2011 at Waldron Health Centre Piazza, on the corner of Douglas Way and Amersham Vale, New Cross, London SE14 6LD.